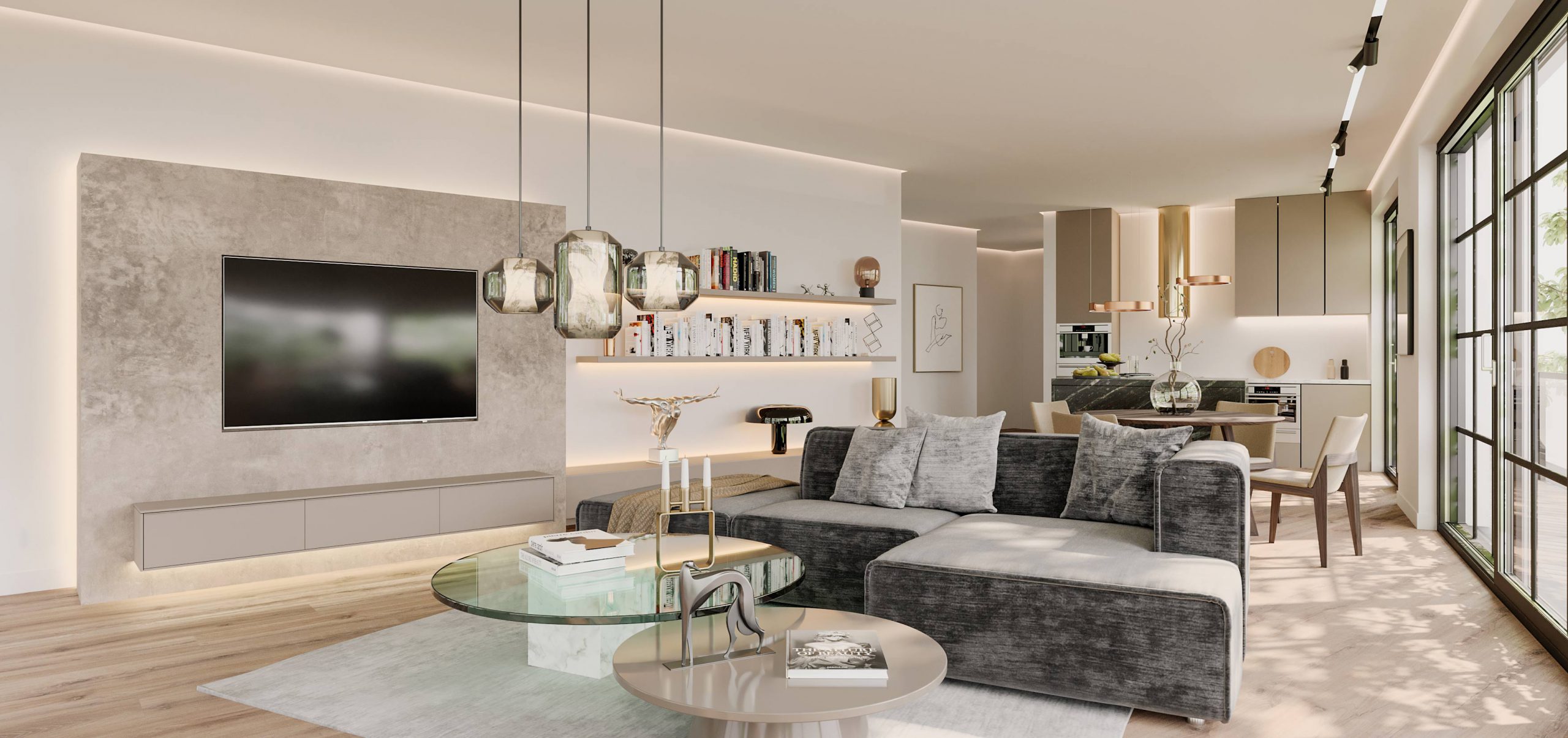 Unique interior and room concepts
In addition to the development of real estate, we design and implement complete interior and room concepts. We are of the opinion that nowadays an interior design should not only express the personality, wishes and dreams of the occupants, but in particular should have integrated the latest technologies in a practical way in order to offer the highest possible quality of living and life. The planning and implementation of custom-made products and special technical constructions are part of our daily business as well as the implementation of security solutions that meet the highest requirements.
Unsere Kunden schätzen besonders, dass wir von der ersten Idee bis hin zur Fertigstellung als alleiniger Ansprechpartner für eine perfekte Projektumsetzung sorgen und nahezu jede Idee technisch umsetzen können. Ob wir im Inland oder Ausland Projekte umsetzen: Rund 30 namhafte und inhabergeführte Unternehmen aus allen relevanten Gewerken arbeiten mit uns in einer eingespielten Partnerschaft zusammen und teilen dabei unsere Leidenschaft für Perfektion, Handwerkskunst und erstklassigen Service.
Inspiration, conception and realisation - We offer integrated services in the field of interior and room planning. We are your sole contact partner from conception to perfect project realisation.
What you see is what you get! Photorealistic visualizations serve as a valuable decision-making aid during the planning process. You don't need to imagine anything and in the end everything will turn out just as planned.
You are also welcome to be inspired for extraordinary living ideas in the exhibitions we have founded. You can choose from five exhibitions in North Rhine-Westphalia, which are among the most modern exhibitions for living ideas in Germany.
We at BOND understand values, live values and pass on values. Full service is our philosophy and we always achieve more than you expect. Absolute discretion, adherence to delivery dates and commitment are the foundation for a good working relationship.